About Echo Ghana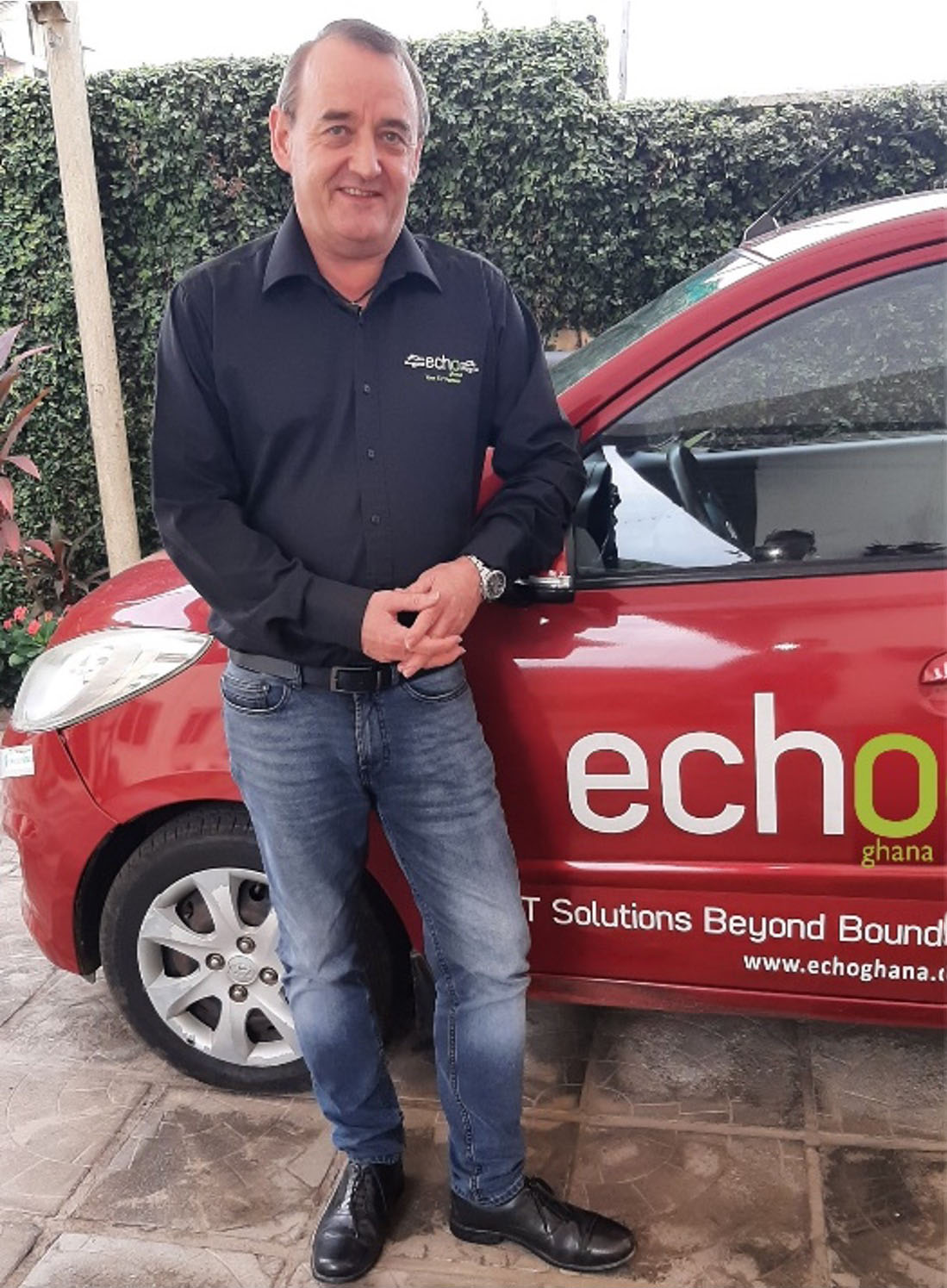 With an uptake in global investment, infrastructure development and technology penetration, institutions such as the IFC (International Finance Corporation) of the World Bank Group, are seeing Ghana as the education and economic hub of West Africa, making it an energetic market that we are proud to be part of.
The proliferation of internet and wireless technologies in Ghana over the past 10 years has created the ideal opportunity for us to bring unique and exciting over-the-top ICT offerings to clients wanting to compete effectively in a global marketplace.
Foster Plender (Echo Ghana's Managing Director), has decades of telecommunications experience across both African and European markets and his know-how has been instrumental in moving the business beyond internet and last mile connectivity services to include cyber security, SD WAN, cloud services and other digitisation technologies.
In his spare time Foster is an avid sports fan, favourites being rugby, cricket and football. He is also into most things mechanical or hi-tech, and has assembled a 3D printer for which he designs and creates prints - some of which is then cast into metal. Foster is also a big rock music fan, and loves cooking but not the cleaning up afterwards!
Contact us to find out how we can help you!
info@echoghana.com.gh
Products & Services
We have 2 data centre sites in Accra and expansion plans in progress for further locations in other regions. We also have our own wireless and fibre last mile connectivity infrastructure, which we augment with additional services using our preferred partners. We can provide all the connections that count!
Our digital services gateway enables us to untangle the complexity of technology for you, and is the perfect foundation on which to build flexible and robust Managed Networks and Cloud infrastructures. We will protect your infrastructure with our comprehensive range of network and Managed Security Solutions, and operate your IT environment with a complete ITaaS (IT as a Service) portfolio, leaving you with the confidence and freedom to focus on your core business activities while trusting us with your IT.
Our excellent knowledge and skills across the local Ghanaian market and the greater West African region give us the reach to leverage economies of scales and effectively deliver services at highly competitive rates.
We have the insights, proficiency and agility to be the perfect partner to consult, design, manage and support your entire ICT environment.